Giant Leap Video and Photography specialise in all areas of corporate video and photo production, delivering high-quality content for Portsmouth, Hampshire and across the South Coast and beyond.
We are a team passionate about capturing the perfect shot. We are committed to delivering the best results for our clients by being attentive to the overall aims and adopting a detail-oriented approach.
The core values of Giant Leap from day one were to deliver a quality, friendly, fun yet professional service with transparency on the myths and questions surrounding the industry.
If the production needs it, we recommend it, if not, we suggest an approach without it.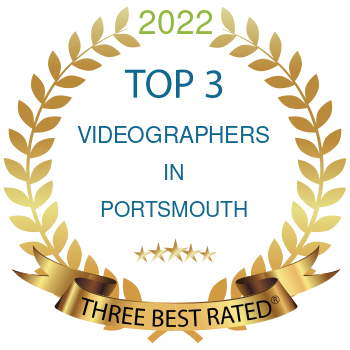 Let`s kickstart your TV ad campaign
(It's way easier than you think)
Ever thought about TV advertising but were afraid of the costs involved? Well it is now a lot more possible than you think, using Sky's Adsmart.
"Where do I start, I don't know anything about it, how much will it cost, will I get ROI, how will I know it's working, isn't TV for multi million pound organisations, who would handle it?"
The questions go on and on.
But quite simply, Giant Leap can lead you through the process step by step and break down the mystery that surrounds it all, or even, just take it completely off your hands.
From as little as £3000 and production costs from £5000, you can advertise on Sky to a targeted audience with no waste, you only pay if the ad is watched and you get a report on who's watched it. It's cutting edge technology at its best.
Sound good? Book a meeting with us and we will give you all the information you need to explore it and decide for yourself.
Take a look at our short film to learn more

Playt